Since 2012, Professor Krishna Boddu is working as a senior consultant in the Department of Anaesthesia & Pain Medicine at Royal Perth Hospital, Perth, Australia. He holds an administrative position as Director of Regional Anaesthesia.

Before migrating to Australia: He was a Professor of Anesthesiology at McGovern Medical School, University of Texas Health Sciences in Houston, Texas, USA. As a Professor of Anesthesiology & Head of Acute Pain & Regional Anesthesia, Professor Boddu introduced acute pain service with the goal to improve functionality at Memorial Hermann Hospital, Houston.

Professor Boddu also worked as Director of Acute Pain and Regional Anesthesia at MD Anderson Cancer Center (MDACC), Houston, and established the Regional Anesthesia Service and enhanced Acute Pain Service which received national and international recognition.​

The Department of Anesthesiology, University of Washington, Seattle, recognized his talent in teaching early in his career and awarded him the Golden Apple Seed award for Excellence in Teaching. He received formal training to be awarded the title of a Teaching Scholar at the Department of Biomedical Informatics and Medical Education at the University of Washington, Seattle, USA.

He contributed to the development of electronic databases and electronic medical records for acute pain at the University of Washington, Seattle, MD Anderson Cancer Center, and Memorial Hermann Hospitals, Houston, Texas.

In an effort to teach and promote the use of ultrasound and continuous regional anesthesia by insertion of catheters (a superior method for providing regional anesthesia), he developed multi-screen, multi-media hands on regional anesthesia workshop which was received very well by anesthesiologists and soon it became the most popular regional anesthesia workshop.

He also introduced the concept of Acute Pain Nurse Expertise at Point of Care by developing Path to Pain Championship program, and trained several hundred nurses.

He conducted several pain and regional anaesthesia workshops across the world. He also published original articles in the field of regional anesthesia and acute pain.

In Australia, he introduced regional anaesthesia and acute pain workshops for rural doctors in collaboration with Rural Health West.

He was member of several committees in the hospital, and was also on the board of several national and international committees.

He was also on editorial board for journals in the field of pain and regional anesthesia. Throughout his career, Professor Boddu has lectured extensively and taught numerous advanced regional anesthesia and acute pain management courses to residents and faculty, locally, nationally and internationally.

Professor Boddu has contributed significantly to clinical care, education, research and administration.

The introduction of new structured programs such as acute pain, regional anesthesia service, and development of a multiscreen multi-media ultrasound guided regional anesthesia teaching structure, Path to Pain championship for nurses are some of his significant achievements.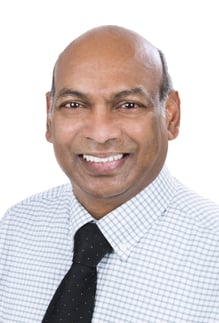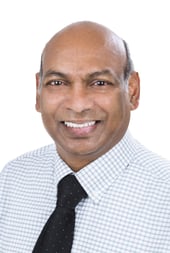 About Prof. Krishna Boddu