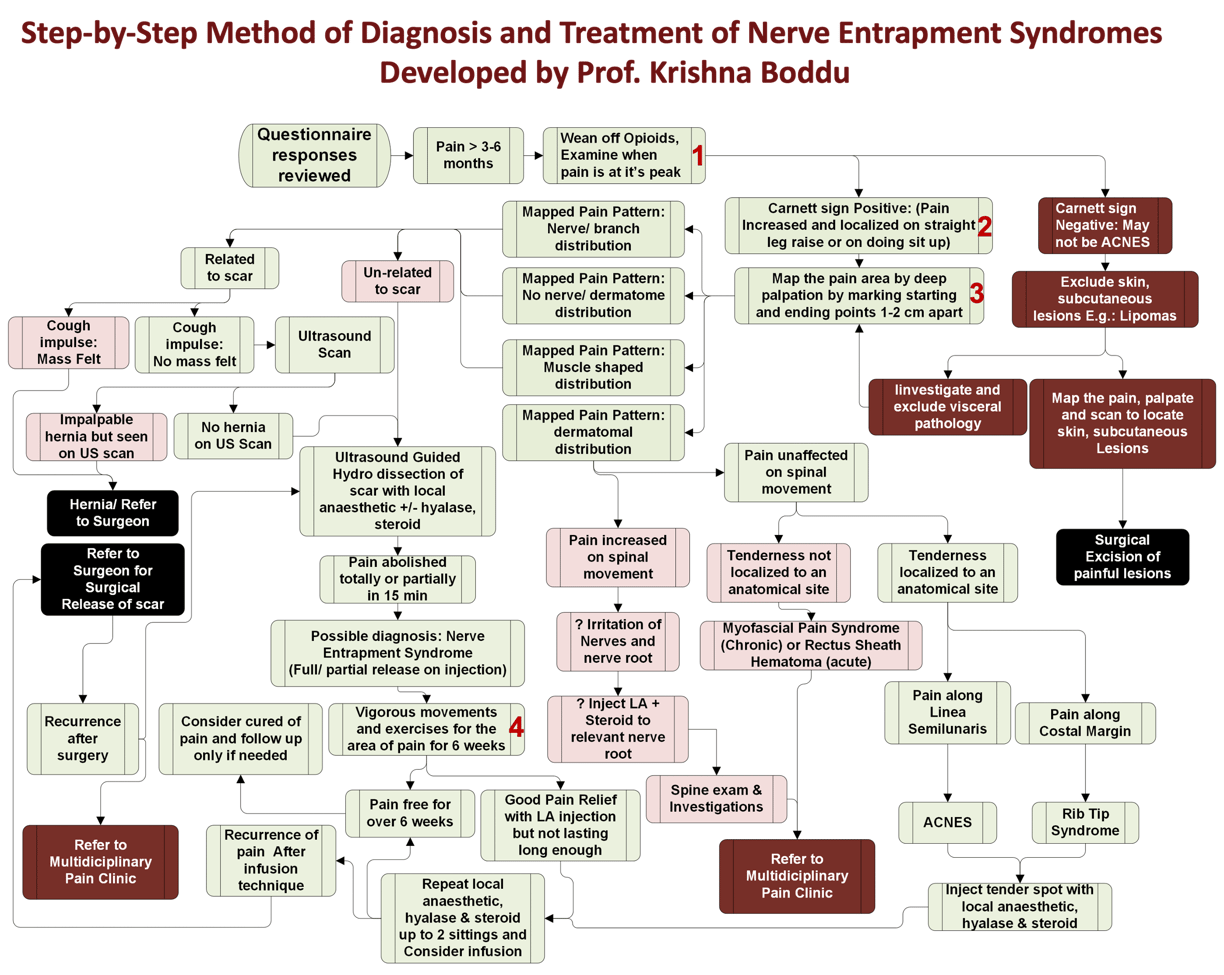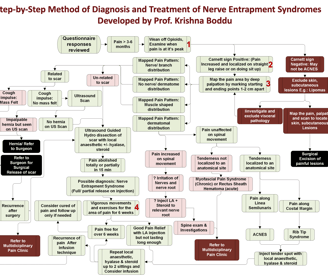 Step-by-Step Method of Diagnosis and Treatment of Nerve Entrapment Syndromes Developed by Prof. Krishna Boddu
Please note that this flow chart is not applicable to all patients. Method of management depends on multiple factors and also depends on how the patient responds for each step of management.
1. Opioid and atypical opioids: As this pain program is designed to identify and treat the root cause, you need to be agreeable to wean off from these medications. Weaning of opioids will be done in a systematic way with professional assistance.
2. Carnett Sign is applicable only for the assessment of abdominal pain.
3. Pain mapping: It is time-consuming to identify the pain epicenters. Your co-operation and trust in the method is of utmost importance, for the technique to elicit pain and identify the epicenter. Trying to play brave and deny pain or be anxious and express pain when there is no pain, will not be of assistance.
4. To prevent nerve re-entrapment after treatment, vigorous movements of the treated area for 6 weeks (soft tissue healing time), will be recommended (similar to prevention of stiffness after joint replacement).